Stone meteorites type R – Stenmeteoritter type R
Rumuruti – R-type chondrite
—
The R chondrites are quite different from ordinary chondrites and they are the opposite of the E chondrites when it comes to mineralogy and their state of oxidation. The members of this group are highly oxidized, containing high amounts of iron-rich olivine. There is practically no free metal inside the R chondrites since most of the iron is either oxidized or found in the form of iron sulfides. The iron-rich olivines, along with the oxidized nature of the iron, give most R chondrites a typical red appearance.There are just about 30 R chondrites known if we exclude all probable pairings, especially from the hot deserts of Northwest Africa (NWA).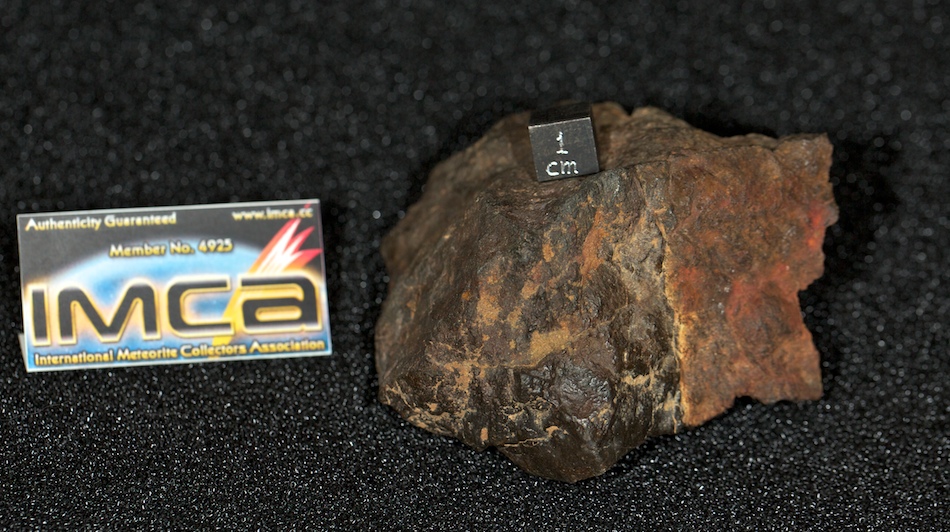 R-type Rumuruti – rare – 307,6 g  #57001  kr. 18,456,-  €2461,-
________________________
To purchase a stone meteorite just copy the item #xxxxx you want, click here 
Contact/Order
and fill out the form.
For at bestille en stenmeteorit, skal du kopiere eller notere det varenr. du ønsker (#xxxxx), klikke her på Kontakt/Bestil og udfylde formularen.
___________________